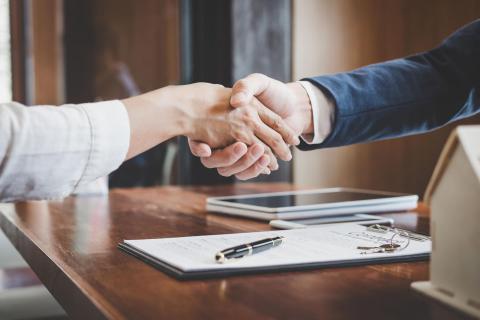 According to Fundera, about 29% of small businesses fail because of a lack of capital. If your business is having money problems, one of the ways to get some relief is to get a business loan. Most small business owners understand that loan providers ask a lot of questions before approving a loan. However, what the majority don't understand is that it's also important to ask the loan provider some questions before you apply for the loan. But what questions should you ask and why? Here are some questions to ask a business loan service before you apply for a loan.
What Type of Loans Do You Offer
The majority of small business loan providers offer several types of loans to small business owners. However, there are some who specialize in specific industries. For instance, you can come across a lender who only gives loans to technology-based businesses. This means if you are running a restaurant, you may not be able to get approval. Before you spend a lot of time analyzing the types of loans that a lender offers, you must first ask if they give loans to businesses in your industry. If they say no, then you can quickly move on to other lenders. In some instances, they can make an exception, in which case you can ask more questions to see if the kind of loans they offer will work for what you need.
What Loan is Best for My Business Needs?
This is one of the first questions to ask a business loan service. Your lender should investigate to find out what your business needs are and the loan that would best suit your business. Apart from giving you money, a lender should also be a trusted advisor. They should help you go over a few options to find out the best one for you. After your first meeting, you should clearly understand the pros and cons of each type of loan package that they offer. For instance, some of the popular loans for a business can include business credit cards, commercial mortgages, and lines of credit.
Do You Accept Online Applications?
To make the borrowing experience hassle-free, you may choose to process your loan application online. It's therefore important to ask your loan provider if they take online applications for loans. If they do, you must ask for the application steps, links, and requirements they have for your application to be successful. Online applications enable you to work with lenders who may be far from your location. However, a lot more details may be needed to verify your identity and to ensure that you are who you say you are. As such, you can expect the process to take slightly longer than an in-person application.
What Documents Should I Submit With the Application?
If you visit several lenders, you will find out that the majority require several documents when you submit your application. Most will require a personal and business credit inquiry. Some will also request tax statements. However, this usually depends on the amount that you are planning to borrow. If you need to hire a CPA to prepare financial statements, you must also factor this into the total cost of working with a particular lender. For online applications, lenders usually provide a full list of documents that are needed to apply. To ensure that the process is smooth, you should prepare these documents and submit them together with your application, so there are no delays.
Are There Any Limits When it Comes to How I Can Use The Funds?
Some lenders will place restrictions on how you can use the loan funds. Therefore, it's important to find out before the application if any restrictions apply to what you can do with the loan amount. The last thing you want is to get a loan and then find out later that you can't actually use the money for the intended purpose. For instance, you can get a mortgage loan and then find out later that you can't use it to pay one of the lawyers who is helping you with contracts. Some lenders will list such information on their websites. However, if you don't come across such details, the best move would be to ask so you can avoid inconveniences later on.
What is the Length of the Lending Process?
Different lenders process loan applications at different speeds. This is why you need to ask and find out how long it takes from the time you submit a loan application to the time the lender usually approves. This period also varies depending on the type of loan that you are applying for. For instance, when you are applying for a business loan from a traditional bank, it can take a month or more to get approved. On the other hand, if you are looking for a merchant cash advance, you can get it within a week. It's important to find out the typical approval times so you can plan accordingly.
What are the Rates and Closing Fees for my Loan Type?
This is a tricky question, and it may be difficult for your lender to answer before they assess your credit history. If you have your credit score, you can inform your lender so they can give a more accurate estimate of the range of fees that are likely to be applied to your loan. If you don't have a credit score, you can ask the lender what sort of fees are associated with different credit scores. The fees also depend on things like the loan amount and the type of loan. It's important to find out this detail because it will enable you to compare different loan offers.
That said, there are several ways to reduce the interest rates on your loan. However, some ways work with certain lenders and some don't. This is why you need to ask your lender if there is a way you can reduce the interest rates on your loan. For instance, you can allow them to gain access to your business checking account. This means they will be able to auto-deduct loan payments. That way, there will be less risk on the part of the lender, and they may agree to reduce your interest rates.
What is the Payment Process Like?
Apart from approval, this is another important detail to find out. Once you get a loan, the next thing you will be repaying that loan. You will find that repayment can have a serious impact on cash flow, and if you are not prepared, that can cause problems. This is why it's important to find out how the repayment process works so you can decide if you can afford the loan or not. If you can not afford the repayment, this means you won't be able to give the money back, and that can have a negative effect on your credit score.
Will You Submit my Repayments to the Major Credit Bureaus?
The majority of lenders report loan repayments to major credit bureaus. However, it's crucial to ask so that you can know beforehand. Whether the lender reports should not have an impact on the cost of your loan. However, it affects your ability to build a good credit score. Apart from giving you access to money, a loan is a great way to build a good credit record, so you must get a loan that benefits your score.
These are some of the most important questions to ask your business loan service. It's important to know as much as you can about a provider before you take out a loan. For more information about loaning, give us a call today at Capital Bank.