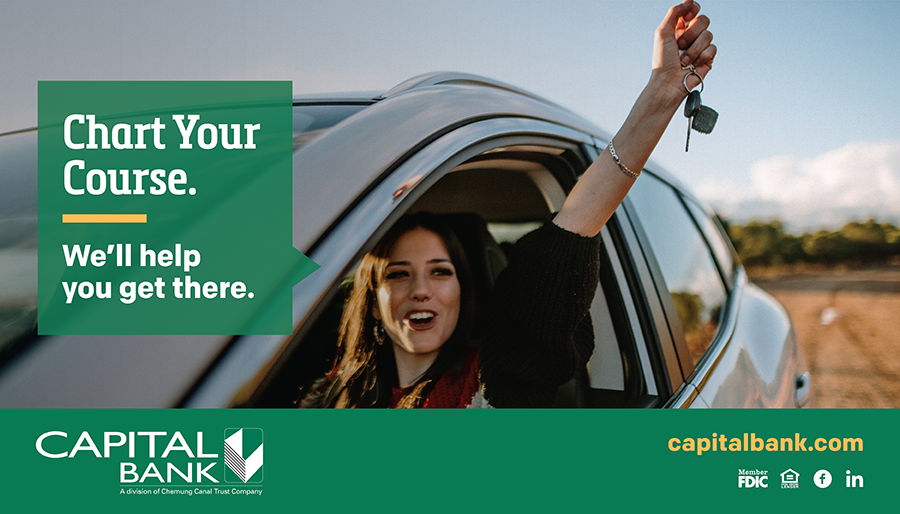 Auto Loans
Ah, the feeling of a shiny new car or truck ... We've been a leader in helping folks "find their ride" since the time cars were invented. New or used, our lending professionals are here to assist you. Our auto loans feature:
The money you need now
Fixed repayments over a specified period of time
Quick answers and personal Platinum Promise service

Consumer Loan Special Offer!
For a limited time, we are offering a low 3.30% APR* for 3 year loans and 4.40% APR* for 4 year loans! You must have a minimum of 700 credit score.
Click here to view our interest rates, or contact one of our offices to speak with a Capital Bank loan professional.
*APR = Annual Percentage Rate. Minimum 700 credit score required – subject to credit approval. Minimum loan amount of $2,500 required. Loans greater than $10,000 must be fully secured. Maximum term is 48 months. A $10,000 fully secured loan with a four-year term and a 4.40% APR will require 48 monthly payments of $226.75. Not valid for single-pay loans, credit-builder loans and trust-secured lines of credit. Interest rates and programs subject to change without notice. Applications must be received by November 30, 2019 to be eligible for the promotional APR. No additional rate discounts given for auto pay.