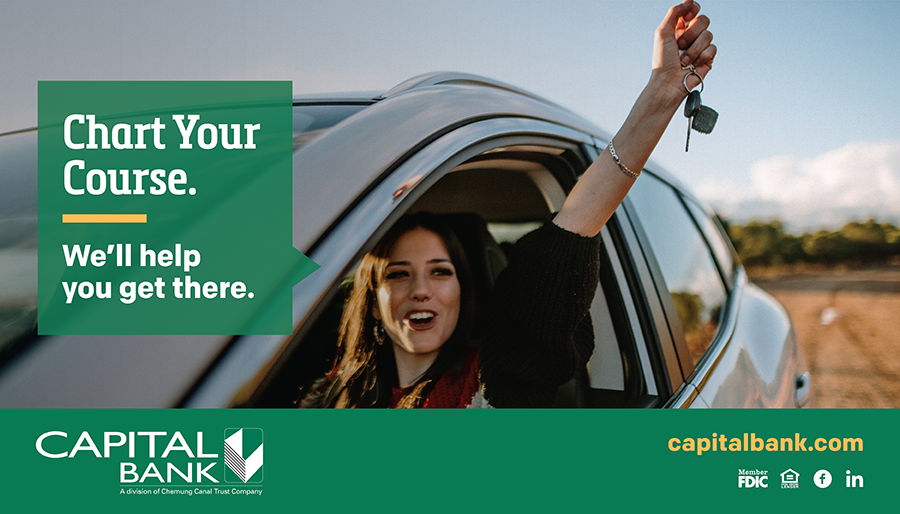 Financing For Your New Vehicle
Whether your purchasing a brand-new vehicle for yourself, or a used car for your child's first starter car, purchasing a new vehicle often requires more cash than you have on hand. At Capital Bank, we can provide an auto loan that can get you into your new vehicle. Our lenders will help you get a great rate and the right terms to fit your ability to pay the loan. If you're ready to work with a local lender who will help you get the financing you need for your new vehicle, you can visit our offices or start your application by clicking the button below.
Vehicles Eligible for Auto Loans
Whether it's a new car or truck, you can trust Capital Bank to provide you with the auto loan you need to get into your new vehicle. We offer loans for:
Cars
Trucks
SUVs
Recreational Vehicles
ATVs
Motorcycles
Boats
Your loan rate will depend on your credit score and the age of the vehicle your purchasing. If you'd like to get an idea of the rate you can expect, check out our auto loans rate sheet.
Calculate Your Car Payment
If you're just starting the process of searching for a new vehicle, you may not know what to expect or what you can afford for an auto loan. With Capital Bank's car affordability calculator, you can get a better idea of how much you can afford to pay each month for your new auto loan. Utilize our car affordability calculator below to get started.