A Whole New Business Banker Experience is Coming January 28th, 2020!
Cash flow is the lifeblood of all business. Our new version of Business Banker is designed to make managing your cash, payables, and receivables easier than ever.
Start using Business Banker 6.0 today!
If you'd like to get a jumpstart and start using the updated Business Banker, you can access the live site by clicking on the button below. All transactions will be processed as normal. Use the same credentials as before.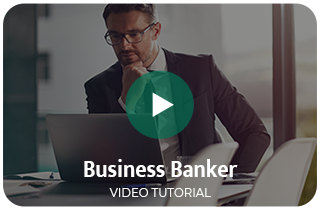 More advanced tools to better manage your business
Yes, it's a fresh, new look. One that translates perfectly from your desktop or laptop to your tablet. Behind that new look, you'll find the same powerful banking software you rely on - with important new features:
Intuitive navigation
Embedded ACH and wires
Message banner for updates
Credit card and education center link within product
First time log on
Use the same credentials as before. However, the login structure has changed. You can now enter your password directly underneath your username (shown below). New tokens are not required.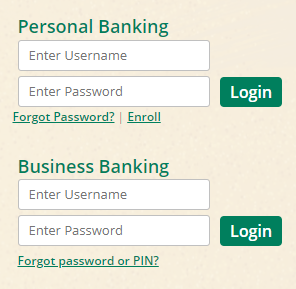 Explore what's new
Learn how Business Banker takes digital business banking to a new level. We encourage you to watch the new Business Banker video tutorials before so you'll be fully prepared for the changes.

Q: When will the new Business Banker be available?
A: Beginning January 28th, you'll automatically access the latest version of Business Banker when you log on. There's no software to install.
Q: Will all of my information be available?
A: Yes. All of your information, reports, templates, and user settings from the previous version of Business Banker are automatically installed and ready to use.

Q: Will this affect my Intuit account?
A: Yes. On February 4th, Intuit will change to accommodate our Business Banker upgrade. Please review how this update may affect your Intuit account by reviewing the following documents.
You will need to complete a final export on or before January 27th. Quickbooks will be unavailable from January 28th - February 3rd. Exports will be made available again on February 4th by disconnecting and reconnecting. If you do not follow the steps provided, this could cause issues such as duplicate postings.
If you have questions about any of our business services, please contact us at (800) 836-3711 ext. 4030 / (607) 735-4030 or contact us.